EA Sports FIFA 08
Again one of the earliest N-gage games released but also with a Demo version to be exact. Now as any soccer geek would like in a game and especially an N-gage game is graphics, game play, sound and endurance. Well, does this one have them? Yes, it does but not all!
The game starts and runs almost quickly, and one reaches the main menu in jiffy. Now, what I really liked about this version of FIFA, that, it's fast and sleek, the graphics are a treat to the eyes, there are variety of stadiums and fields to play in, you can select them randomly or default. About the game play, it's kind of tricky at the start but with a couple of matches, you will be fine, and there is FIFA Tutorial mode, which starts by default, where I am sure once you get used to the controls and game play, you would turn it off. There is also a challenge mode where, there are some scenarios kept, and which are to be fulfilled. And as usual there is Tournament mode too.
But as I would say "No game is perfect" .There are some drawbacks in FIFA 08. Like in the Tournament mode, there is no Champions League Championship and the biggest drawback is in the season mode where one would get to pick up a Team in ranging in various leagues, it's like what they said it'd be a season mode has only a season in to play, and what more you don't have a Champions league birth, let alone a tournament of same. I know it doesn't make a difference overall but it does to a diehard fan. And, I wonder when, they would release a mode for transfer of players and having a separate role as manager and not as a player only. The developers missed some tricks but no doubt this a wonderful game and there is tons of playing hours, but, however it won't last for a longer period, it does get boring and caught up, just like how I felt after completing the game.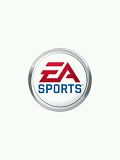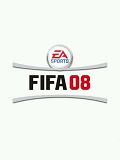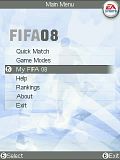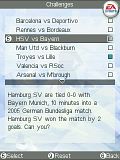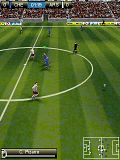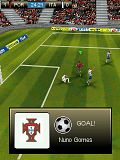 Verdict: Rating 3/5.